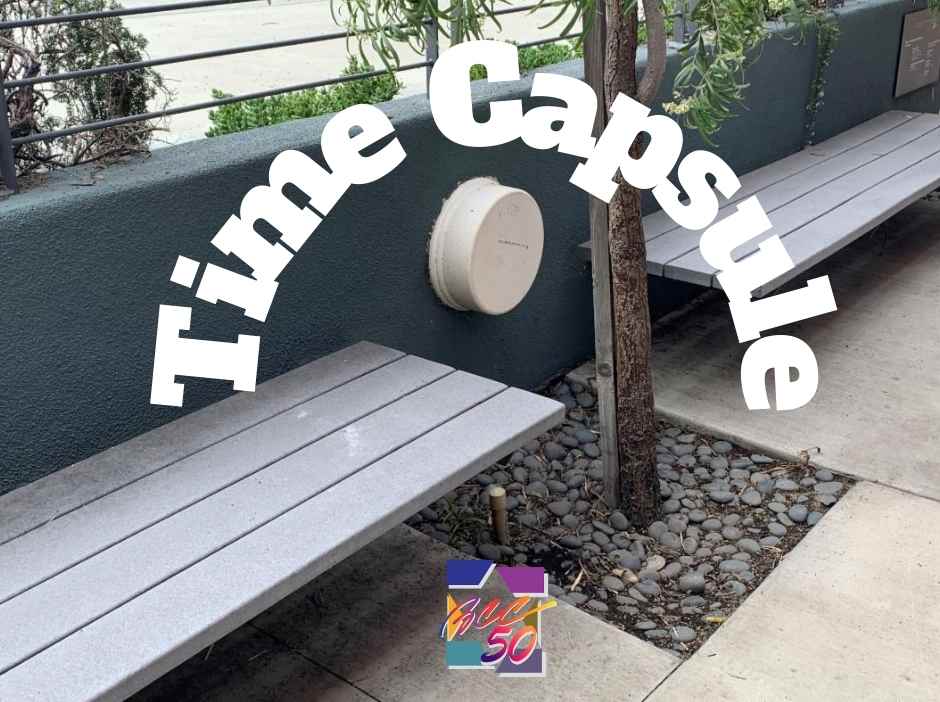 BCC Time Capsule
POSTPONED Date and Time TBD
For BCC's 50th Anniversary celebration, we'll be dedicating our time capsule on a date to be determined in honor of BCC member Harriet Perl, z"l. There are two ways for you to participate and help celebrate our 50th Anniversary:
1. Memorabilia Contribution: We're now collecting items to include in the time capsule. Do you have small BCC memorabilia, such as vintage T-shirts, buttons, mugs, or other BCC keepsakes that you'd be willing to contribute? Please contact BCC member Mark Miller about your donation.
2. A Message to Your Future Self: The Time Capsule will be opened in the not-too-distant future. How about writing a very brief message to your future self? What will you say to you? Simply email your message to Mark Miller to place in the time capsule.