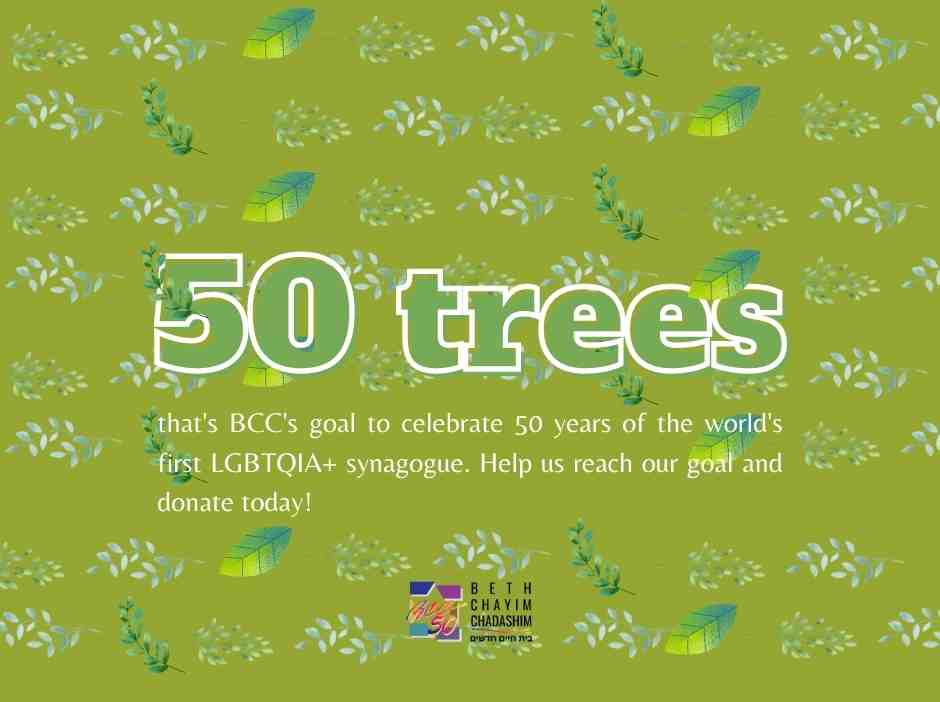 Community Tree Planting and Tree Adoption Event
Help us reach our goal of 50 trees!
Celebrate BCC's 50th anniversary and help us plant 50+ trees!
In honor and celebration of BCC's 50th Anniversary, we want to plant 50 trees in LA! Help us reach our goal by making a donation of $36/tree. Please write "BCC trees" in the field for the names of honorees on the form. Click here to donate! More info on a community tree planting event is coming soon.