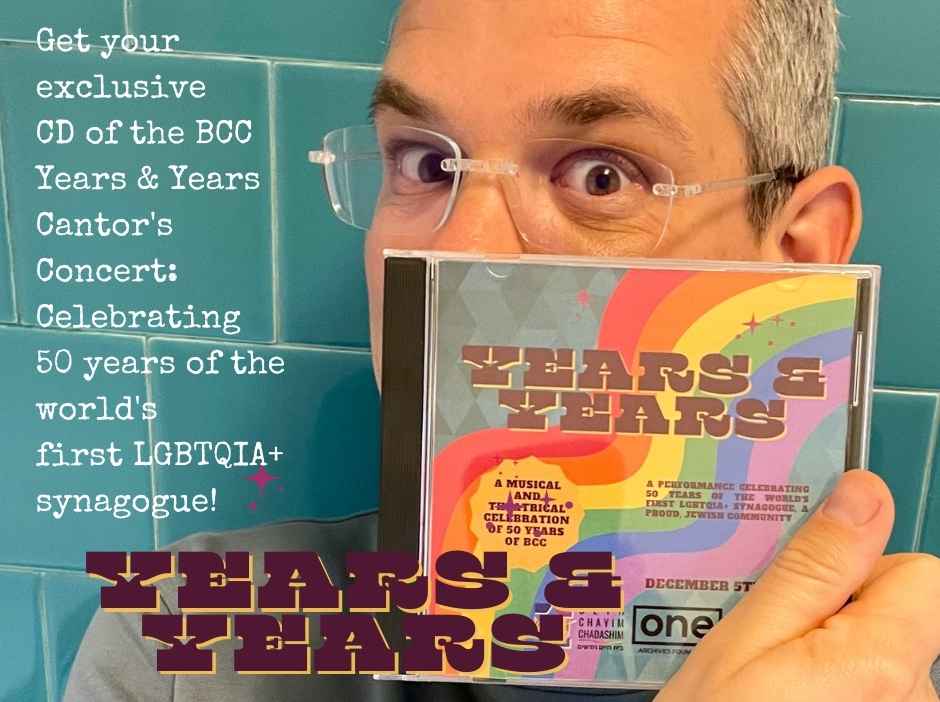 Get your exclusive BCC Years & Years CD!
Order today!

Did you miss out on the fun with BCC's most recent cantor's concert, Years and Years, and you want to know what everyone is talking about? Or maybe you ~did~ get to attend and want to relive those memories celebrating 50 years of the world's first LGBTQIA+ synagogue!
Whatever your reasoning, we're excited to announce that we're selling a CD of Years and Years, BCC's cantor's concert celebrating 50 years of Beth Chayim Chadashim!
Here's how to get your CD:
1. Go to this website, https://bethchayimchadashim.shulcloud.com/form/donation.html, in the drop-down menu, select "Merchandise" and make a payment of $36.
2. Wait patiently while your CD is packaged and shipped to you.
3. Immerse yourself in the nostalgia and celebration of a significant, LGBTQIA and Jewish institution!