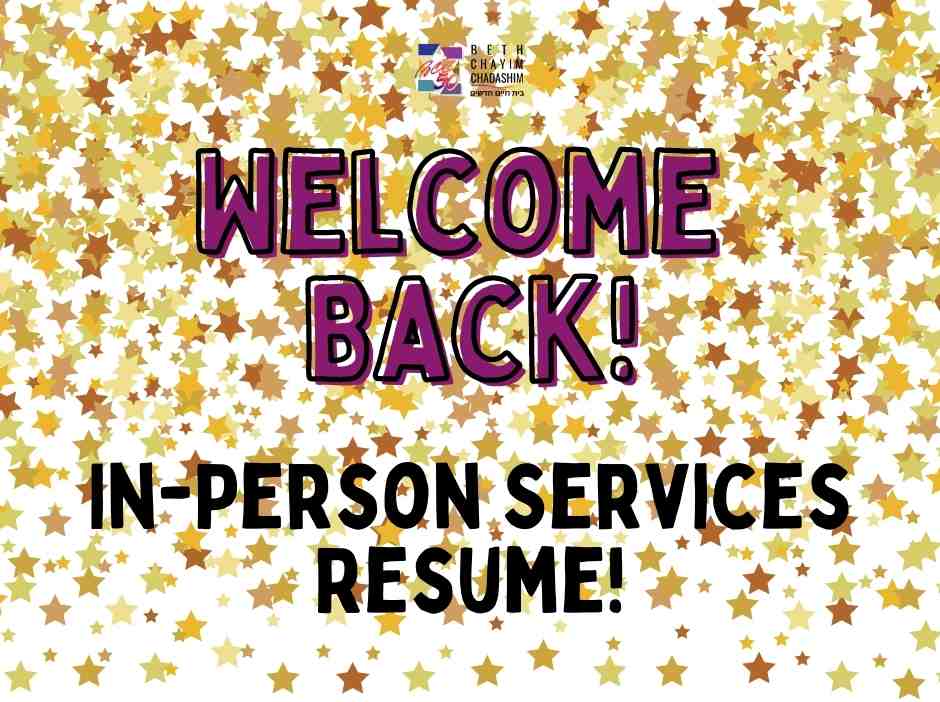 In-Person Services Resume
December update…
BCC in-person services are now open to all! Based on the public health guidelines and recommendations, the committee believes it is safe to hold in-person indoor gatherings again. We have updated BCC's Covid protocols accordingly.
These are the current guidelines that will keep our community safe and help you decide if in-person services are for you, knowing that remote access via Zoom and Facebook remains an option:
Indoor gatherings are only open to fully vaccinated BCC members. Update: services are now open to all fully vaccinated individuals.
We can currently accommodate up to 50 attendees.
Proof of vaccination is required. We will collect images of your vaccination card (we will share more details on this on the Shabbat registration form we will send weekly on Mondays.)
Masks are mandatory inside.
Service leaders may briefly remove their masks while performing specific tasks, such as singing and speaking.
Each member must fill out a new registration form for each service.
Outdoor events at BCC are open to fully vaccinated individuals who provide proof of vaccination.
Where social distancing isn't possible outside, masks are required.
What hasn't changed is our immense gratitude to our medical experts, our clergy, the staff, the lay leadership, and each of our members for all their guidance, flexibility, and patience as we navigate this ongoing public health crisis together. We continue to monitor the situation and will provide updates promptly should our plans change.
We are excited to see you again in person soon!