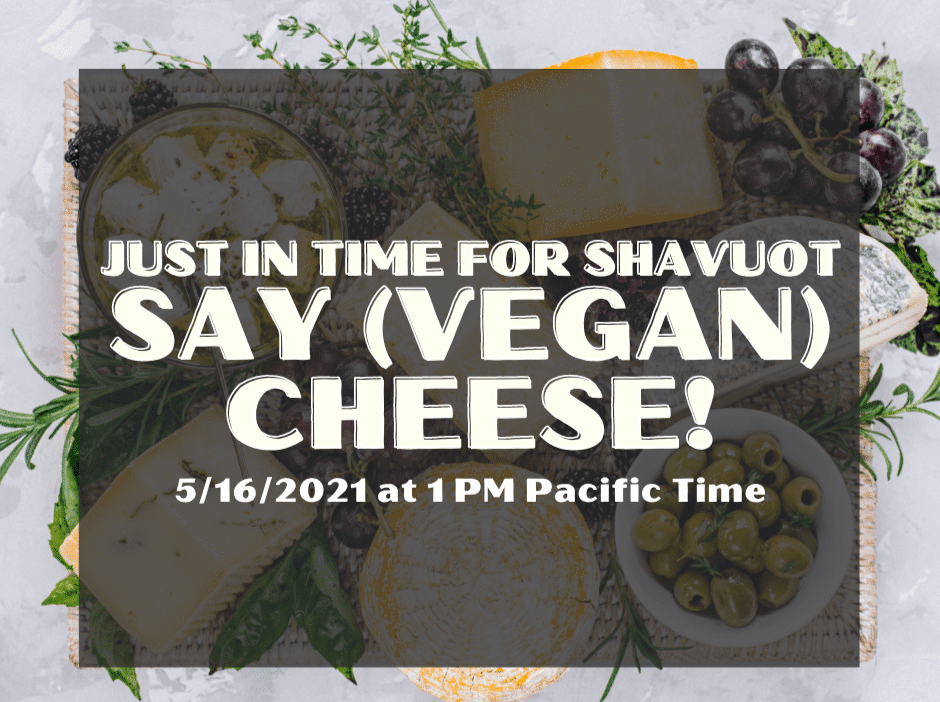 Just in Time for Shavuot – Say (Vegan) Cheese!
5/16/2021 at 1 PM Pacific Time
Shavuot is synonymous with the consumption of dairy products. Does that mean that vegans are left out in the cold? No way! Vegan cheeses abound. According to Brett Trueman, Vegan Havurah chair, some of the most delicious come from Misha's Kind Foods. We are pleased to announce that chef Ian Martin, co-founder of Misha's, will be our guest at BCC's next Vegan Challenge event. He was recently featured in a New York Times article on vegan cheeses and will explain the vegan cheese-making process and how he is able to capture the taste of dairy cheese. The best news: the first 20 people who register will receive a free package of vegan cheese. Pick up only at BCC (6090 W. Pico Blvd., 90035 LA) between 10 and 11 am on the day of the event. Everyone will receive a promo code good for a discount on the purchase of Misha's cheeses.