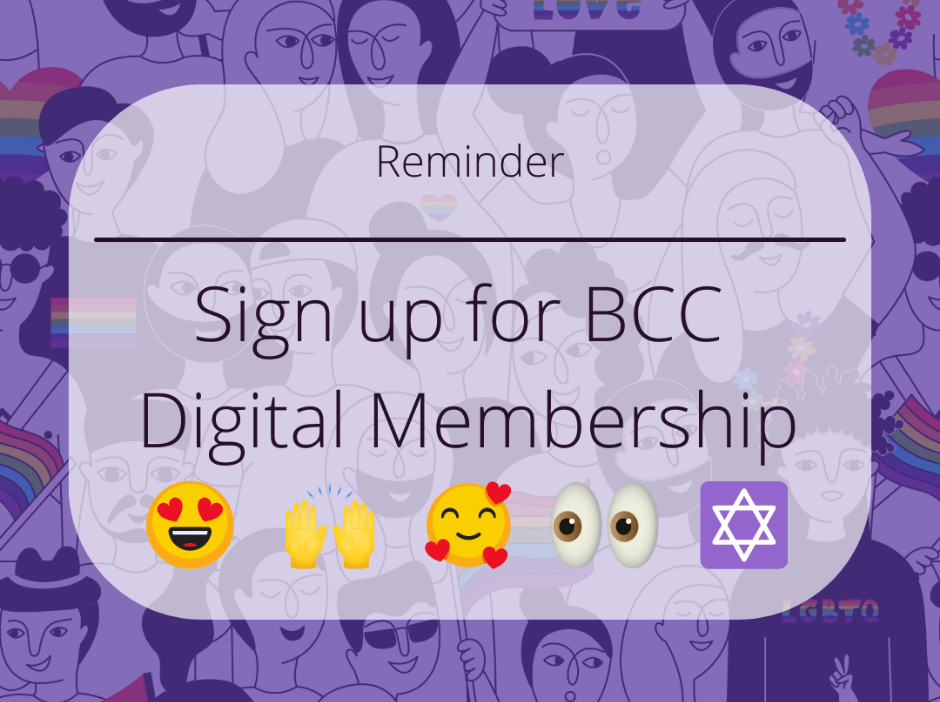 Sign up for BCC Digital Membership
Are you looking for a way to be part of the world's first LGBTQ+ synagogue, but you live outside of Los Angeles? Sign up for BCC Digital Membership!
What is digital membership? Digital membership is for those who want to connect to BCC in a meaningful way but live outside of LA.
Why should I become a digital member? As a proud Reform congregation, we continue to affirm the vision of our founders, what all people are created B'tzelem Elohim – in God's image – through our active commitment and joint belief in BCC's mission. Membership is one of many important ways to contribute to the future of BCC. Your commitment ensures that BCC can continue to serve our community and future generations. Click here to learn more about the Digital Membership.
How do I sign up? If you are ready to take the next step and become a member, please fill out a membership application. One of our lay leaders will reach out to you to discuss your financial commitment. We are deeply committed to inclusivity – regardless of our members' financial abilities. Click here to find the application!