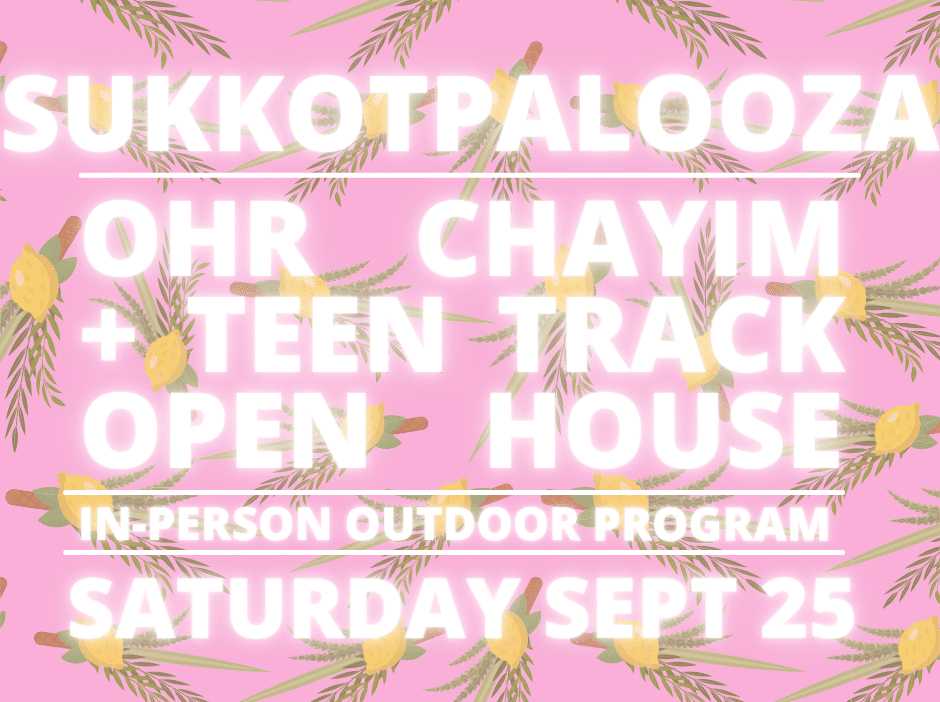 Sukkotpalooza
Saturday, September 25 at 10:30 AM
SukkotPalooza &
Ohr Chayim + Teen Track
Open House
Saturday, September 25 10:30-12pm with Rae Antonoff Portnoy (BCC's director of education), Rabbi Jillian Cameron, and Cantor Juval Porat.
In-Person Outdoor Program
Get ready for some SukkotPalooza fun for youth & their families with a taste of Ohr Chayim Religious School & Teen Track @BCC!
Station options will be finalized based on the ages who RSVP by September 17 so we can plan space & materials accordingly. See the RSVP form or BCC Calendar event for more details!