VIP Pre-Show – 10:30 AM PDT / 1:30 PM EDT
Awards Show – 11:00 AM PDT / 2:00 PM EDT
Streaming virtually – enjoy the celebration from the comfort of your home!
This year's distinguished honorees are:
2021 Presidents Award

Longtime member of BCC,
Community activist & tireless volunteer

2021 Rabbi Erwin & Agnes Herman Humanitarian Award

Schmitt-Young Group at Morgan Stanley,
Visionary philanthropists to LGBTQ+ communities
(in photo, left to right: Paul Bellaff, Steven Schmitt, Kyle Young, Steven Salton)
With Performances by: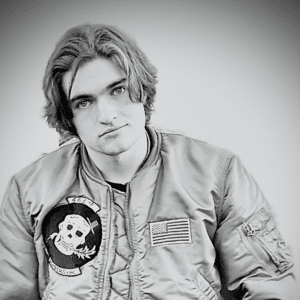 Mick Simeone, Musician, songwriter and founder of the alt-rock band Indigo Mane will perform at the VIP Pre-Show.
Stay tuned for more surprises to be announced as we get closer to the event.
Sponsorships, Tickets & Tribute Ads
We would like to thank our generous Vision Awards sponsors and premium ticketholders.
Please join them in supporting BCC.
Sponsors
Presenting Sponsors ($50,000+):
Steven Schmitt & Paul Bellaff
Kyle Young & Steven Salton
Schmitt-Young Group at Morgan Stanley
Sapphire ($10,000):
Robin Berkovitz & Laurie Newman
Marsha Epstein & Aviyah Farkas
Jerry Hanson & Les Zendle
Brett Trueman
Emerald ($7,500):
Steve Hochstadt & Steve Sass
Ruby ($5,000):
Allison Diamant
Topaz ($3,000):
Ahavah Brooks
Ira Dankberg & Rob Schoenberger
Diane Goodman & Nicolasa Nevarez
Jay Jacobs
Mark Miller
Larry Nathenson
Eldon Teper

Premium Ticketholders
Platinum ($1,000):
Tamara Kline
Bruce Maxwell
Maggie & Dave Parkhurst
Arthur Slepian
Jeff Soref
Silver ($500):
Lee Alhadeff
Adam Barron
Steve Bryan
Edward Casson
Marguerita DeLuca
Albert Epstein
Mark Farber
Wilma Friedman
Donna & Cecilia Quigley Groman
Dean Hansell
Sarah Holmes
Joanne Laipson
David Levy
Stephen Licker
Deborah Lowe
Michael Main
Stan Notkin & Bruce Warner
Jim Potter & Michelle Huneven
Lea Rosendahl
Elizabeth Savage & Roxy Bickerstaff
Connor Stone
James Sutherland
Judith Traum
Arline Vogel
Ronnie Wexler
Elise Zimmerman
& the Bubbe Bunch