Cantor Juval Porat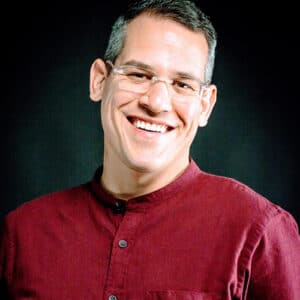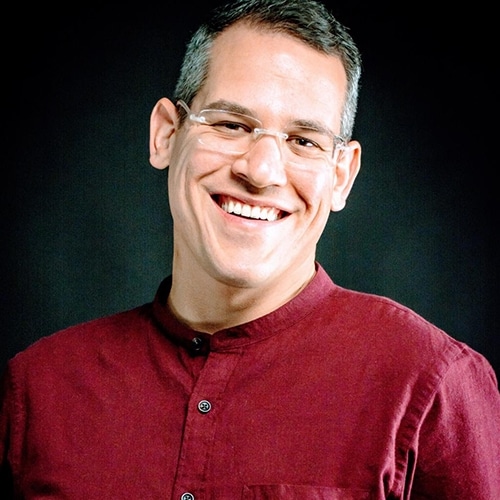 Juval Porat, M.Arch., was born in Israel and moved to Germany with his family as a child. For high school, he returned to Israel, where he studied at the Bnai Akiva Yeshiva. Back in Germany for university, he earned a master's degree in architecture, and worked as an architect in Berlin.
While in school, Juval served as a cantorial soloist at several congregations. The passion for singing and service leadership bred by those experiences led him to pursue cantorial studies at the newly established Institute of Cantorial Arts in Berlin, part of the Abraham Geiger College. He spent his final academic year at the Hebrew Union College in Jerusalem, where he wrote a thesis on the development of the Friday evening liturgy in Germany, and in June 2009, was invested as the first cantor to be trained in Germany since World War II.
Cantor Porat's career at BCC began when, while still a student, he served as BCC's Cantor for the High Holy Days in 2008 and 2009. It felt so right, that he was hired as BCC's Cantor the following year.
In addition to leading services, Cantor Porat works with BCC's family education program, directs the BCC choir, teaches adult education classes, and works closely with Rabbi Cameron to meet the spiritual and musical needs of our congregation.
Wherever his wonderful voice is heard – from the bima, in his self-produced Cantors Concert and cabaret-style show, in Purim drag, on YouTube, with BCC's choir or BCC's children – there are always new pleasures and surprises. Cantor Porat's talents truly help make BCC a home. In 2012, Cantor Porat produced a celebratory concert and CD in honor of BCC's 40th Anniversary.
Cantor Porat's blog can be found here: juval-online.com.
Contact Cantor Porat at juval@bcc-la.org.