Keynote Speaker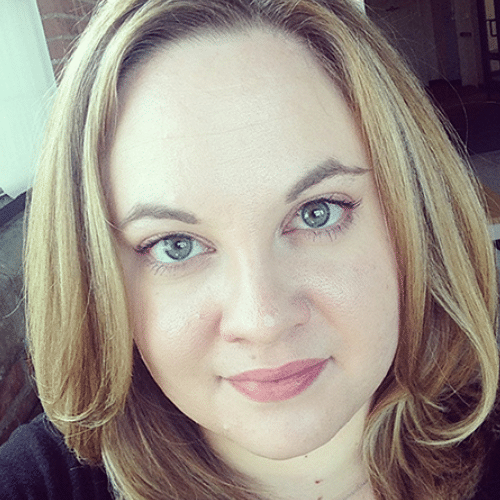 Rabbi Jillian Cameron, BCC's Rabbi
Rabbi Jillian Cameron is a native of New Jersey and an alumna of Trinity College in Hartford, CT. Rabbi Cameron received ordination from Hebrew Union College – Jewish Institute of Religion in 2012 after receiving a master's degree in Religious Education in 2008, also from HUC-JIR.
Read More
Following her ordination, Rabbi Cameron served as the Assistant Rabbi and Educator at a reform synagogue in Northern Virginia. In search of those who might never walk through the doors of a formal Jewish institution, Rabbi Cameron picked up and moved to Boston to serve as Director of InterfaithFamily/Boston. As a community rabbi in the greater Boston area, she worked primarily with interfaith/intercultural/diverse couples and families, crafting creative Jewish experiences, and officiating at life cycle events.
In Salem, MA, Rabbi Cameron co-created Jew(ish) Tribe for Pride, an organization that provided a Jewish space for people who wanted to march in the local Pride Parade. It has long been important for Rabbi Cameron to connect her queer identity with her Jewish identity and create opportunities for anyone and everyone to do the same.
Rabbi Cameron is a lover of language and words, an avid reader and joyful singer, and is grateful to be part of our beloved BCC community.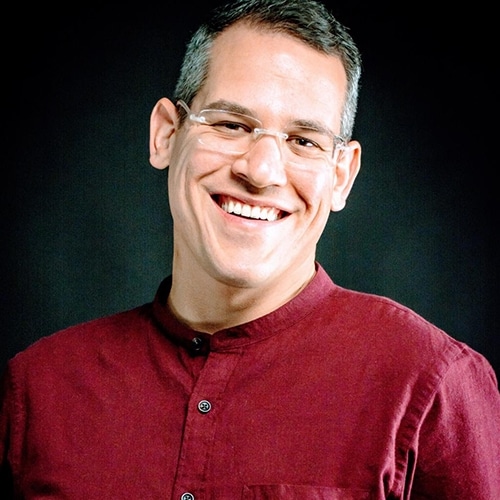 Cantor Juval Porat, BCC's Cantor, Choral Director, Musician and Songwriter
Cantor Juval Porat considers himself a third culture kid, having grown up both in Israel and Germany during his formative years and beyond. In Israel, Cantor Porat studied at the Bnai Akiva Yeshiva. In Germany he earned a Masters degree in Architecture and worked in Berlin as an Architect.
Read More
While in Architecture school, Cantor Porat served as a cantorial soloist at several congregations. The passion for singing and service leadership bred by those experiences led him to pursue cantorial studies at the newly established Institute of Cantorial Arts in Berlin, part of the Abraham Geiger College. He spent his final academic year at the Hebrew Union College in Jerusalem, where he wrote a thesis on the development of the Friday evening liturgy in Germany, and in June 2009, was invested as the first Reform cantor to be trained in Germany since World War II.
Cantor Porat has been serving congregation Beth Chayim Chadashim, the world's first synagogue founded by and for the LGBTQIA+ community in Los Angeles since his arrival in 2009 and is humbled to be of service of meeting the spiritual needs of his congregation in partnership with his co-clergy and lay leaders. From sacred music to pop culture to his own creations, solo or in collaboration with congregants, co-clergy, and other musicians, as teacher, prayer leader, choir director, concert producer, songwriter and recording artist, Cantor Porat aspires to be a spiritual and musical guide along life's journeys.
He served as clergy in residence for several missions to Israel by A Wider Bridge, served as Programming Committee Chair for the 2018 ACC/GTM Convention in Dallas, Texas attended and lead a workshop at Eighteen:22 | A global Network for Change Conference in Salzburg, Austria and spoke on LGBT Liturgy and service leader at Congregation Shirah Chadashah in Melbourne, Australia
Cantor Porat is currently pursuing the path of becoming a certified counselor of Non Violent Communication (also known as Compassionate Communication) based on the writings of Marshall Rosenberg and is interested in the intersection of Jewish mindfulness and NVC.
In addition to being a Reform Jewish clergy Cantor Porat's passions include mental health, animal welfare, and living sustainably in ways that ensure a healthy planet for future generations.
Cantor Porat is devoted to building communities and sacred spaces within Jewish life through music, creativity, warmth and friendship.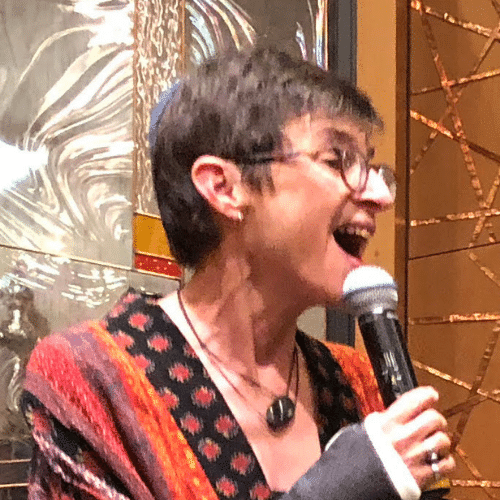 Fran Chalin, BCC's Cantorialist Emerita
Fran Chalin, Cantorial Soloist Emerita, M.S.W./M.J.C.S., was BCC's Cantorial Soloist for 15 years as well as its Choir Director.
Read More
During her shared moments with BCC, Cantorial Soloist Chalin brought music that was a transcendent power to the BCC spirit, and evoked a true emotional response and hunger for Jewish music and study. Her voice and musical direction stimulated long lasting memories and deeply felt feelings about who BCCers were, where they came from and what their community mission was.
Cantorial Soloist Fran's unique use of music and energy served to unite, uplift, inspire, and prompt BCC's connection to tradition, especially for the children. While she retired from her position at the end of 2007, Fran continues to make occasional guest appearances at BCC and continues to be an important musical force in the community.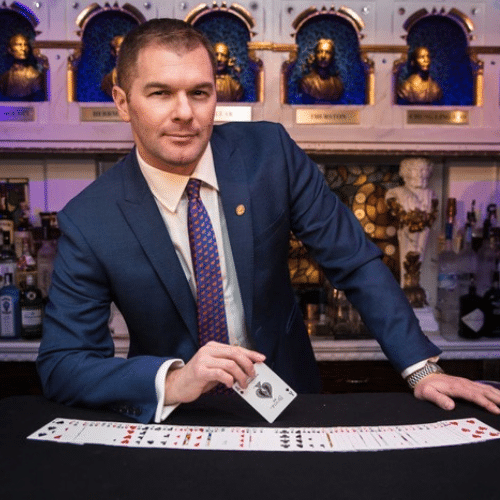 Michael Gutenplan, Magician and Mentalist
Michael Gutenplan is an award-winning magician and mentalist who specializes in creating unforgettable experiences using a mixture of psychic entertainment, magic, and comedy.
Read More
A third-generation psychic, he has performed in 24 countries and 49 states. He has been featured on dozens of TV programs and reviewed by countless newspapers including The New York Times, Variety, and the L.A. Times. He was awarded the Los Angeles Award for 'Best Psychic Entertainer,' has been named 'Best Corporate Entertainer' in the Corgentum Survey (2017-2022), and Time Out New York called his virtual show a 'Top Thing to Do.' Michael has served as a consultant to various TV, theme park, and theatrical productions. He is the creator and star of the hit Off-Broadway show "Extraordinary Deceptions" as well as "Dark Minds" at Six Flags Magic Mountain. Michael is graduate of Carnegie Mellon University and a performing member of The Magic Castle.
Master of Ceremonies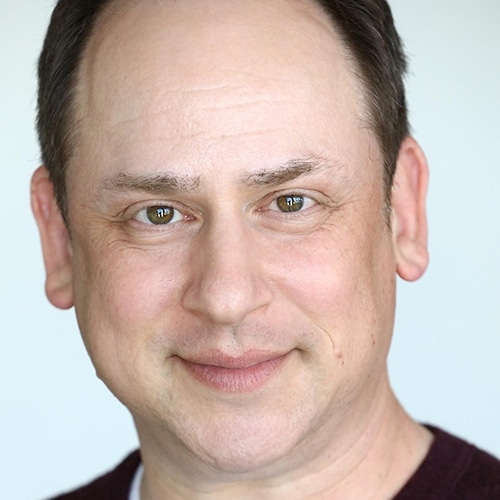 Adam Kulbersh, Comedian, Actor and BCC Member
Adam Kulbersh is a working character actor with appearances on dozens of TV shows across the dial for decades.
Read More
From Grey's Anatomy to Lucifer to NCIS, if it's on television, Adam's popped by to play "second guy from left" on it. Currently, he can be seen on FX's award-winning series Better Things. Adam is also a writer who has sold TV series and feature films ranging from raucous adult comedies to heart-centered romances to large-scale dramas. He's currently working on a new take on the classic Hallmark rom-com as well as a heart-driven comedy about his life as single, gay dad. Adam is a longtime member of BCC.