Shabbat
"Shabbat is a palace in time" -Abraham Joshua Heschel
Kabbalat Shabbat Services
Join us Friday night at 8 pm for Shabbat Services led by Rabbi Jillian Cameron and Cantor Juval Porat and community members to joyfully welcome Shabbat through soulful song, prayer, creative teachings, and communal connection.
BCC's Friday Night Siddur, prayer book, is a living document first written and compiled in the '70s by BCC's ritual committee. Under the leadership of member Harriet Perl z"l, BCC's Siddur was one of the first, if not the very first, Reform prayer books to be written in gender-neutral language. Our Siddur contains many translations and readings written by members, including LGBTQ+-inclusive and feminist liturgy not found in any other prayer book.
Update: August 2022 & COVID Protocols
Based on the public health guidelines and recommendations, the committee believes it is safe to hold in-person indoor gatherings again. We have updated BCC's Covid protocols accordingly.
These are the current guidelines that will keep our community safe and help you decide if in-person services are for you, knowing that remote access via Zoom and Facebook remains an option:
Indoor gatherings are only open to fully vaccinated individuals.
We can currently accommodate up to 50 attendees.
Proof of vaccination is required. Vaccination cards will be checked for those who have not already emailed these in to BCC (if you'd like to email an image of your vaccination card in ahead of time, please send it to bcc@bcc-la.org).
Masks are mandatory inside. We recommend masks of a medical grade (surgical, N95, KN95, KN94, etc.).
Registration in advance is no longer required.
Oneg will be served.
What hasn't changed is our immense gratitude to our medical experts, our clergy, the staff, the lay leadership, and each of our members for all their guidance, flexibility, and patience as we navigate this ongoing public health crisis together. We continue to monitor the situation and will provide updates promptly should our plans change.
We are excited to see you again in person soon!
Update: Guess what's back? Oneg! If you want to sponsor an Oneg please click here.
Click here to register for weekly Shabbat service invites and other mailings
How to Access Shabbat Services
Our Livestream Page
Join us on our livestreaming page, click here.
Zoom
You are welcome to join our budding Zoom havurah to enjoy services with old and new friends and your BCC family. To Register for our Zoom Shabbat Watch Party click here
Facebook Live
Our service is streamed live on Facebook every Friday evening, beginning at 8 PM. To view our services via Facebook, you do not need a Facebook account. It is free and available to anyone with an internet connection. To watch services via Facebook Live click here.
Saturday Morning Services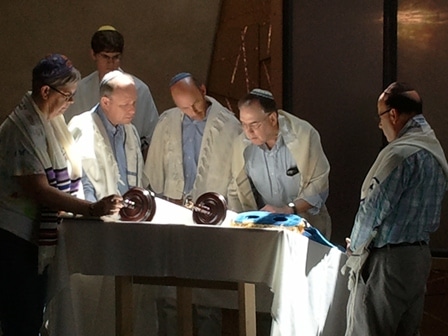 Saturday morning Shabbat services, every 3rd Saturday of the month, 10 am – noon.
Join us for traditional-style Shabbat morning services infused with BCC's informal, welcoming spirit and the warmth of community.  Rousing melodies, Torah reading, and insightful discussion of the week's Torah portion. Learners welcome.  Once you try it, you won't want to miss it.  
Due to the Covid 19 Pandemic, we are conducting Shabbat Morning Services via Zoom. To register to attend, please click here.