Rabbi Jillian R. Cameron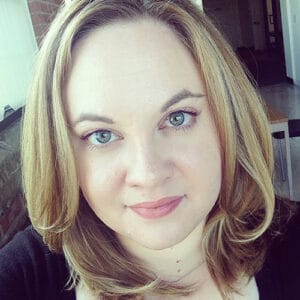 Rabbi Cameron is a native of New Jersey and an alumna of Trinity College in Hartford, CT, where she majored in Jewish Studies and was a proud member of Trinity's oldest and only co-ed a cappella group.
Rabbi Cameron received ordination from Hebrew Union College – Jewish Institute of Religion in 2012 after receiving a master's degree in Religious Education in 2008, also from HUC-JIR. During her time at HUC-JIR, Rabbi Cameron worked as an intern, teacher and student rabbi at a variety of synagogues and organizations, including the press department of the Central Conference of American Rabbis (CCAR). Following her ordination, Rabbi Cameron served as the Assistant Rabbi and Educator at Temple B'nai Shalom, a synagogue in Virginia. In search of those who might never walk through the doors of a formal Jewish institution, Rabbi Cameron moved to Boston to serve as Director of InterfaithFamily/Boston, in July 2014. She has served as a community rabbi in the greater Boston area, working primarily with interfaith/intercultural/diverse couples and families, crafting creative Jewish experiences, and officiating at life cycle events for those who hadn't found their Jewish community yet, or who felt disconnected from Jewish community.
When she moved to Salem, MA, she co-created Jew(ish) Tribe for Pride, an organization that provided a Jewish space for people who wanted to march in the local Pride Parade. It has long been important for Rabbi Cameron to connect her queer identity with her Jewish identity and create opportunities for anyone and everyone to do the same.
She is passionate about connecting with every person she meets in the holiest of moments as well as the most mundane. She believes in the power and importance of diversity in the Jewish community and our responsibility to seek justice and model compassion for all. Rabbi Cameron is a lover of music and language, an avid reader and crossword puzzler, and enjoys time outside, especially near the ocean with her very sweet and energetic dog, Yasha.
Contact Rabbi Cameron at jillian@bcc-la.org.