2016 Awards Brunch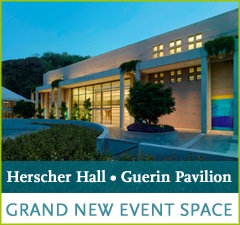 April 10th
10:30am Reception & Silent Auction
12:00pm Brunch & Program
Please click HERE to purchase sponsorships, brunch tickets, tribute journal ads, and wedding photo album!
Event History | Entertainment | Honorees | Silent Auction (coming soon)
About the BCC Awards Brunch
The BCC Awards Brunch recognizes and honors people who have demonstrated extraordinary community leadership and made significant contributions toward tikkun olam, repair of the world. BCC values the opportunity to honor such leaders, whether in our own congregation or from the community at large.
LOCATION: This year the BCC Awards Brunch takes place at Herscher Hall and Guerin Pavilion, Skirball Multicultural Center.
2016 Honorees
Rabbi Erwin & Agnes Herman Humanitarian Award: Gwen Walden.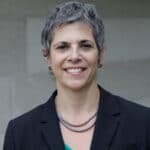 Gwen Walden is a social change advocate who has worked in the philanthropic and non-profit sector in Los Angeles for over 25 years. Through professional affiliations at several foundations, she has made major contributions to the arts, health, early childhood, and community building in Los Angeles. Gwen has been active in LGBT philanthropy as a founder of the Los Angeles Gay and Lesbian Fund and a board member of Funders for Lesbian and Gay Issues and the Astraea Foundation. Currently, she serves on the boards of the Surdna Foundation, the East Bay Community Foundation, and the Breast Cancer Fund.
Harriet Perl Tzedek Award: Evan Wolfson & Marc Solomon.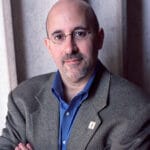 Evan Wolfson was founder and president of Freedom to Marry, the campaign that won marriage in the United States, and is widely considered the architect of the movement that led to nationwide victory in 2015. During the 1990's he served as co-counsel in the historic Hawaii marriage case that launched the ongoing global movement for the freedom to marry, and has participated in numerous gay rights and HIV/AIDS cases. Wolfson earned a B.A. in history from Yale College in 1978; served as a Peace Corps volunteer in a village in Togo, West Africa; and wrote the book, Why Marriage Matters: America, Equality, and Gay People's Right to Marry, published by Simon & Schuster in July 2004. In 2012, Wolfson received the Barnard Medal of Distinction alongside President Barack Obama. Having achieved in 2015 the goal he had pursued for 32 years, Wolfson now devotes his time to advising and assisting diverse movements and causes in the U.S. and around the world eager to adapt the model and apply the lessons that made the Freedom to Marry campaign so successful. Wolfson teaches law and social change at Georgetown Law Center, where he has been named a Distinguished Visitor from Practice.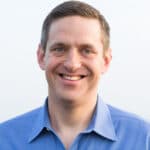 Marc Solomon is a nationally recognized political strategist and campaign leader with nearly 25 years of experience in campaign management, policy development and execution, communications leadership, and field mobilization. For the past 12 years, Marc has been one of the key architects of the marriage equality movement, as national campaign director for Freedom to Marry. Marc's 2014 book Winning Marriage: The Inside Story of How Same-Sex Couples Took on the Politicians and Public—and Won, is described by U.S. News and World Report as "a playbook for progressive causes," was named a Best Book of 2014 by Slate which called it "the definitive political history of marriage equality." In addition to his work on marriage equality, Marc has served as a policy adviser to U.S. Senator Danforth in Washington, D.C., a community development strategist in St. Louis, and a researcher for Washington Post reporter Bob Woodward. In May 2009, Massachusetts Governor Deval Patrick presented Marc with the Massachusetts Democratic Party's prestigious Franklin Delano Roosevelt Award, given yearly to an individual who espouses FDR's ideals "with respect to democracy, justice, individual freedoms, and citizenship." In 1999, the Rockefeller Foundation named Marc one of America's next generation leaders and invited him to participate in its prestigious two-year Next Generation Leadership fellowship program.
Celebrate Your Wedding in the "Freedom to Marry Wedding Album"!
This year's Tzedek Award goes to Evan Wolfson and Marc Solomon for the success of Freedom to Marry. A special "Photo Album" section of the Keepsake Journal will celebrate marriages of all kinds.
Presidents Award: Larry Nathenson.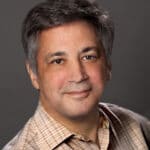 Larry Nathenson has been a BCC member since 1983. Larry served on the Board of Directors for nine years, three as Vice President. He has edited our newsletter, G'vanim, for the past decade, and has edited our annual Yizkor Book since 1994. He led a group of BCC members in monthly Shabbat services at a local convalescent home for 20 years. He has chaired our Jewish Learning Committee, coordinated our monthly "books and bagels" group, led an effort to revise our bylaws, and served on a Strategic Planning Committee. In 2012 he compiled a six-part history of BCC for our 40th anniversary, which can be found on the BCC website. Outside BCC, Larry practiced law in Los Angeles for 22 years, and has since served as a volunteer mediator and trainer with Centinela Youth Services, as a Small Claims court and moot court judge, and as an elementary school reading tutor.
.
Entertainment
Master of Ceremonies: Adam Kulbersh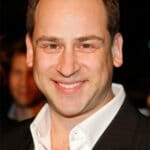 Adam Kulbersh is a very successful character actor with noteworthy credits across the TV dial, in feature films and in nearly 200 television commercials. According to him, he's played "third Jew from left on just about everything!" He trained at the legendary Moscow Art Theatre before beginning his career in New York City. Following his move to Los Angeles, Adam added "Writer" to his title and is now enjoying exciting successes on that front as well. Adam is a proud member of the BCC Community.
Event History
Congregation Beth Chayim Chadashim, "House of New Life" is a progressive and diverse community that celebrates Jewish faith and culture. Established in 1972, we are the world's first synagogue founded by and for lesbians and gay men. Today BCC is an essential element of the Los Angeles community, welcoming all who seek a comfortable and warm place to worship, learn, socialize, celebrate, and engage in the Jewish concept of tikkun olam (betterment of the world). BCC's Annual Humanitarian Awards event was established in 1985 in order to recognize and honor those leaders who have made major contributions toward tikkun olam. The event has grown significantly in size and importance since its inception, and is now BCC's primary fundraiser. Proceeds raised are crucial to sustaining our synagogue's vibrancy and to further our bridge building between the broader Jewish and LGBT communities.
Questions? Contact Ruth Geffner
Silent Auction
Coming soon…
History in the Making: Remember past Award Brunch Ceremonies in 2015, 2014, 2013
Please click here to purchase sponsorships, brunch tickets, tribute journal ads, and wedding photo album!